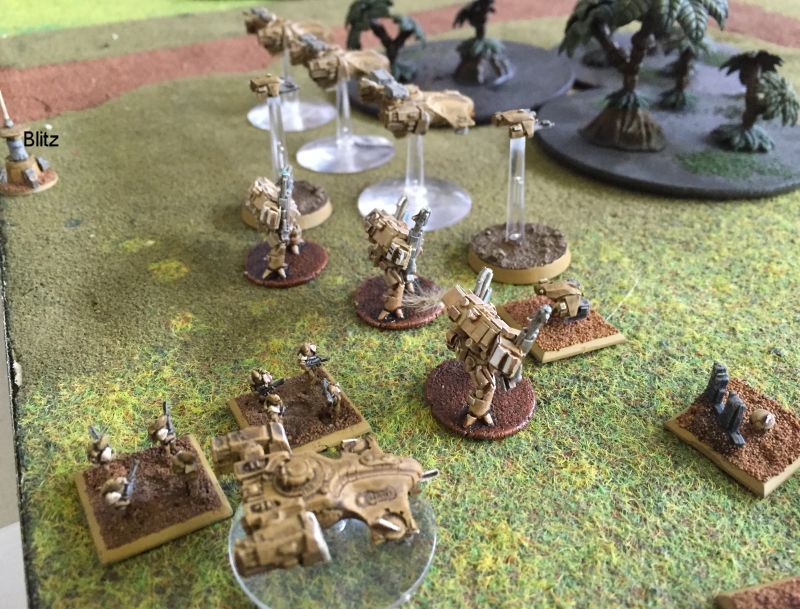 VIOR'LA TAU vs DEATH KORPS
This game was a rare opportunity to kill two birds with one stone – test the latest revision of the Death Korps list, and the current Developmental Vior'la Tau simultaneously. I posted a battle report recently where I played Tau against my opponent's Death Korps, while this turns the tables and switches the generals around.
There were a few compromises made to fill in gaps in models, mainly using death korps infantry tilted upside down as Death Riders, and traitorous hammerheads filling in as Macharius tanks that I didn't have models available for (see the pic below on the right for the models I've since finished for use as Death Riders).